All the books in this category are bilbiotherapeutic. Although written for all children, both those in treatment and those who are not, the messages imparted are universally applicable and are designed to either prevent or reduce psychopathological processes. They involve straight talk such as The Boys and Girls Book About Divorce published in 1970 and now in its 20th printing. Others involve the story modality, e.g. Dorothy and the Lizard of Oz . All of them utilize attractive illustrations to enhance the efficacy of the imparted messages.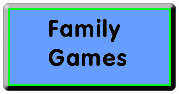 The Helping, Sharing, and Caring Game is basically designed for all children, either to play with one another or family members. It focuses on learning, values, ethics, morals, empathy, sympathy, and safety. The game can also be useful in treatment, especially for children with conduct disorders.
What's That on My Head? is not applicable to the therapeutic situation; rather, it is a fun family game that is intergenerational in scope. In short, grandparents, parents, and children can all play together, each enjoying the game at his or her own level. The four different levels of play allow for all levels of competence to feel challenged. In the educational situation it can be very useful for learning-disabled children as well as the gifted and talented, because the game teaches deductive reasoning.